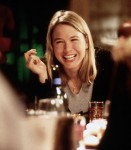 Bridget Jones would have a witty comeback to the question: So why are you still single? But in reality, a witty comeback doesn't stop the single person feeling like there is something seriously wrong with them. What are they supposed to say to a question like that? The inquisitor means it as a compliment – as if to say: You're so fabulous, I can't believe you haven't been snapped up! But all the receiver is left to think is: I am anything but fabulous and that's why I'm still single.
Of course there are just as many people who choose not to be in a relationship for a variety of reasons, but even so, here are some more comments to avoid:
I know hundreds of girls/guys who would love you (if you don't)
I'll set you up with this co-worker of mine (if you're not going to)
Are you sure you're not being too picky?
Don't try online dating, that's for desperate people
I wish I had your freedom
I wish I were single, my partner is driving me nuts
I wish I were single, the kids are driving me nuts
At least you don't have children to worry about
You better hurry up or it will be too late to have kids
Instead, have some empathy for your single friends and help them out by inviting them over, organsing girls' nights or nights out with the boys. Keep a look out for anyone who'd be suitable to introduce them to. Try not to whinge or rave too much about your partner or kids. Encourage their efforts at online dating and listen to their adventures – both good and bad.
Finally, a message for the singletons out there. Try not to send out signals that you are to be pitied. Act as if you are more confident that you are. Advertise single life by filling your schedule with friends, family, hobbies, and lots of laughter. The more you celebrate the freedom you have, the more attractive you will be to everyone.